Most people will discover the hard way that a great idea combined with great design skills are not good enough to guarantee your product's success in the market. Whilst your idea may truly be great and you may have the best designers involved in your project, it is important to remember that, in the words of Brena Laurel, a designer at MTI, "a design isn't finished until someone is using it". With user-centered design (UCD), the design process starts with end-users in mind and ends with a product that meets their individual needs.
To break it down fully, UCD is a design process whereby developers focus on the users and their needs in each phase of the design process, ensuring they are tailoring the product to the users. This is a great way of ensuring that the time, effort, and money you are placing into a product will culminate in a product that offers value to users, helping build brand loyalty and drive sales further.
How can you make sure you are implementing UCD in your medical device? Here are some important principles to keep in mind:
1. Understand your users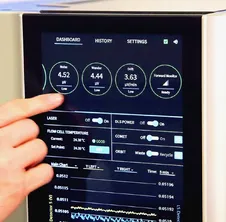 No great product came without extensive research. It is here that you must conduct preliminary research (after all, UCD is an iterative process, so you may as well familiarise yourself with research methods now). This will help you to understand who your users are, why they need your medical device, and how your device will benefit them. You will need to be empathetic here – think about what problems your users have, and how your device can help solve these problems. From this, you can branch out and think about how you will market your device to your users, how they will interact with your device, and what features you can put into place to help them transition into using it more seamlessly.
2. Research
As we've already mentioned, research is the backbone of UCD. Ensure you are gathering both qualitative and quantitative data that you can use to analyse the parameters of your design. This will involve tailored user tests, formative and summative evaluation, critical task analysis and competitor evaluation. Our team at Nectar has a profound understanding of all of these methods, and with over 30 years' experience, we're experts at breaking down the process to ensure your users are at the forefront of everything we do.
3. Create your design solution
Now that you have collated your research, it is time to assemble your device. This involves extensive planning through methods like wireframing, UI/UX design, and conducting risk analysis studies. These steps are all critical when it comes to applying for FDA approval.
4. Test and evaluate your final product
Once you have a prototype up and running, it is time to truly embrace the user centered design. This is the part of the design process where you must conduct usability testing, which will allow you to learn how effective your design actually is. You will see how users respond to your product and be able to receive feedback that will help you improve your product.
It is important to stress that UCD is an iterative process – it may take several rounds to build a product that is safe, effective, and truly user centered. Once you run through these principles, it will provide you with vital feedback that you can implement in the next round. Doing this will enable you to build a product that is truly catering to end-users. The benefits of this?
You will build a loyal customer base that will drive sales due to brand loyalty and higher user engagement.
You will become more involved in your design – understanding how it is helping your users will help you bond to your product and truly understand the impact it will have on users.
UCD is a process that works best when everyone works together – it will enable your team to come together and collaborate on a product from start to end.
If you have any questions about UCD, or want to leave this part of the process to a Nectar, an ISO13485:2016 certified company, then request a complimentary consultation with us. We can talk through your options and discuss the design process at length.