It's a tool we've been using since the moment we were born, yet overlooked as we continue to streamline and infuse technology into nearly every other aspect of the medical industry.
As product designers, we are constantly asking ourselves, "how can we make all our everyday devices more efficient, more accurate, and most importantly, more connected to technology?"  While medical technology has shifted its focus to the most advanced of innovations, for instance surgical robots, seca GmbH came to us with the goal of digitizing a seemingly simple instrument on a medical-grade scale.
Seca's own success surmounts the size of their company. Small but mighty, they are a reigning champion in all things weighing scales. We helped this well-established European scale company take a big next step to enter the US market with a re-imaged and re-engineered product focused on enhancing the modern-day hospital experience for patients and nurses.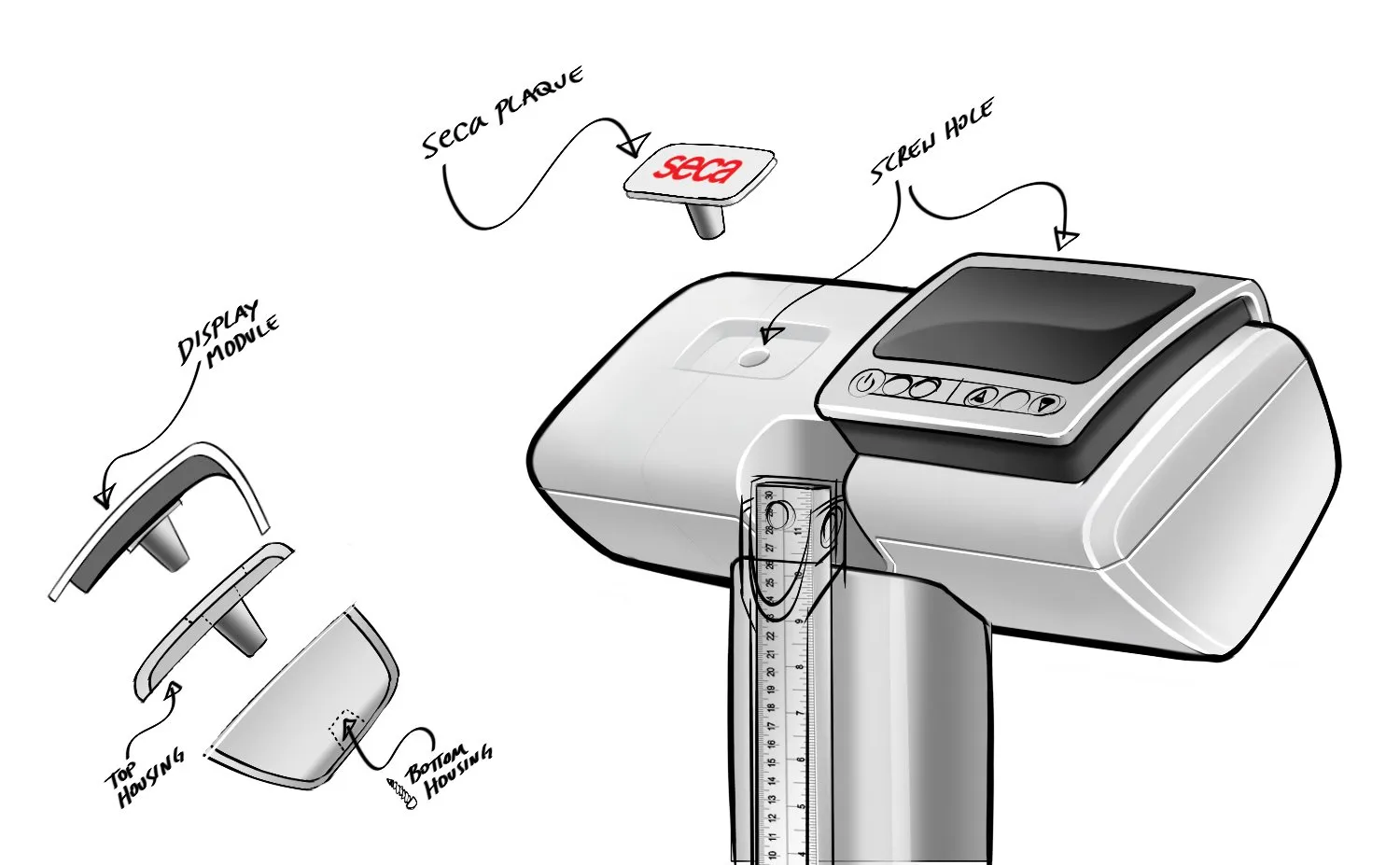 The digital capabilities of seca's medical-grade scale are found in its auto-weight and auto-BMI functionalities, as well as its digital measuring rod. The scale is equipped with a user-friendly WiFi integrated interface, from which medical information is sent straight to a hospital's electronic medical record system. These seca scales are meant to promote increased accuracy in patient record keeping while simplifying the collection of patients vitals and health stats. We addressed the common hospital dilemma of limited working space paired with a high volume of patients by ensuring the seca 777, 787, and 797 have robust mobility and flexibility. These models weigh in at 1/16th of the weight of typical height and weight scales, allowing them to assimilate into any hospital configuration.
We took a scale, an instrument with iterations dating back to antiquity, and leveraged our capabilities to design a modernized, updated medical tool utilizing intelligent software. It is specifically tailored to alleviate user's pain points and improve the clinical experience, making it one of the most progressive and innovative of seca's products.
Learn more about the seca 797 or see the full case study.