The Medical Device and Diagnostic Industry (MD+DI) featured Nectar Product Development in an article to help guide companies ready to engage in product development. MD+DI, a resource for the latest medical device and industry news, sought Nectar PD out for an exclusive interview with our leadership team to discuss Nectar's journey and some of the experiences we have had in helping companies develop award winning products. We reviewed our process and the unique way we approach problem-solving. In this article summary, MD+DI highlights 4 key considerations when looking for a product development firm:
Plan Well
It is important that companies develop a product development strategy before development efforts begin. Developing a holistic picture enables clients to review all the issues, costs, and risks for getting to market. Taking such a wide view gives entrepreneurs and corporations the chance to plan well, including finances. Nectar can help strategize at any stage, including an early-stage proof of concept, which helps clients get buy-in and funding.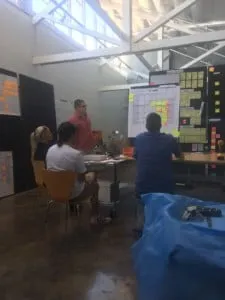 Take a Cross-Functional, Multidisciplinary Approach
Products that are developed with oversight from design and engineering teams, will reduce redesign and time lag, which assures that a product is functional and aesthetically pleasing. Nectar takes a cross-functional approach to user-centered design, drawing from multiple disciplines to create an intuitive device.
Focus on the User
User-centered design is crucial for successful products. Before going into product development, the team develops a proof of concept to present to customers and investors to get feedback and funding if needed to continue the development. When a product is not well defined, Nectar may go through as many as three major iterations and get feedback at each point, which leads to a better user experience.
Test Designs in Several Ways—Especially Through Human Factors Studies
Human factors studies may conclude different problems and solutions than those originally hypothesized. Nectar performs life and endurance testing, including challenge testing to make it fail. This allows the team to understand how it fails and how to make it fail safely. Testing is done in different scenarios for various users all the way to market. Nectar seeks to make a product better for the user, which is easier and safer to use, more reliable, and can help improve patient outcomes.
Read the article Developing a Medtech Product? Consider These 4 Essentials